This week's Episode: Love is in the Air
Is this episode a step by step recreation of our first dance, way back in 2003? You'll be relieved to hear… no it's not.
In this episode I want to talk about having drone footage as part of your wedding film. What does it bring, should we get drone footage, heck, what is drone footage?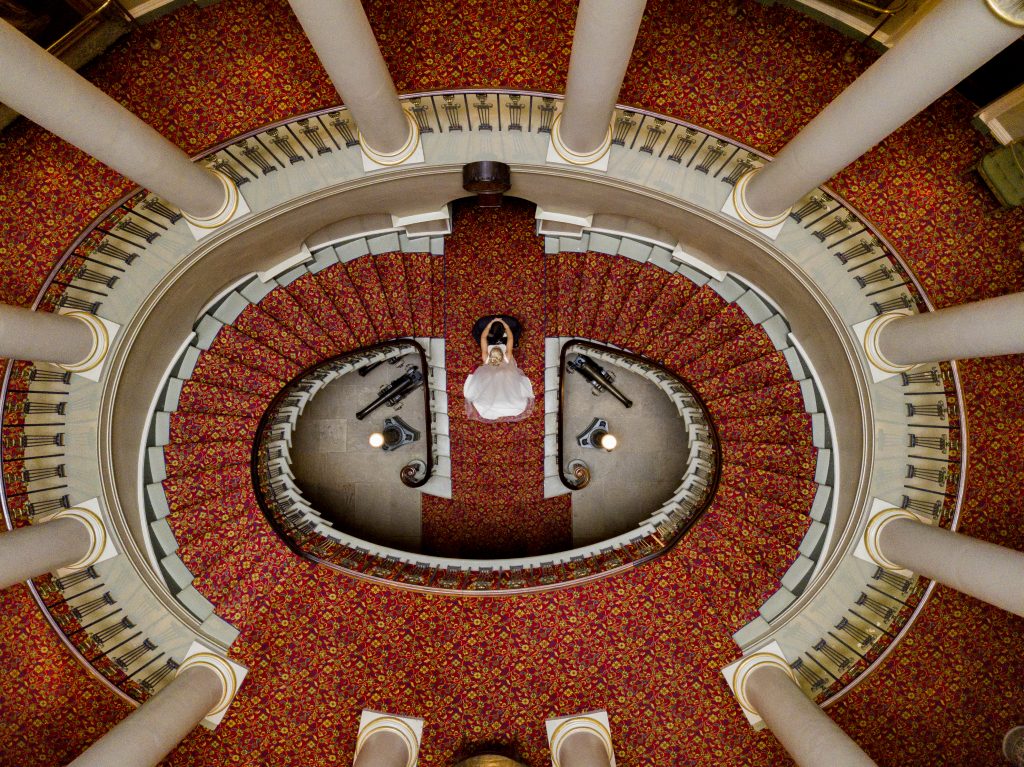 Take the shot above, filmed, with permission of course, at Culzean Castle in Ayshire, provides a view that would be impossible, without the use of scaffolding or a crane/jib setup.
How amazing is this photo?
Simply put, drone footage, filmed right,  can produce awe-inspiring, jaw-dropping shots, dripping with WOW factor.
The shot has to be carefully planned first, then explained clearly so everyone involved knows what to expect.  A check or pre-site survey is required, so we know where any potential hazards are lurking, what space we have and how safe the location is overall.
When offered drone footage for your wedding film it is ABSOLUTELY imperative that the person flying the drone is legit.  Otherwise what they are doing is classed as illegal!
To commercially fly a drone you need to have sat and passed a theory test, a flight test, written an Operations Manual, be fully insured and have a Permit for Commercial Operations (PfCO) from the CAA.  Without these, don't book that person, it's as simple as that.  I've got the qualification, PfCO and insurance – it's a lot of work, money and time investment, but to be safe and keep your couples safe, I wouldn't have it any other way.
Don't be afraid to ask.
We use the DJI Mavic Pro drone because of it's versatility and quick setup time – it can be packed into the film bag and from there be in the air in less than a minute. Capable of taking high resolution photos or filming in 4K, the Mavic is perfect for weddings, if used correctly.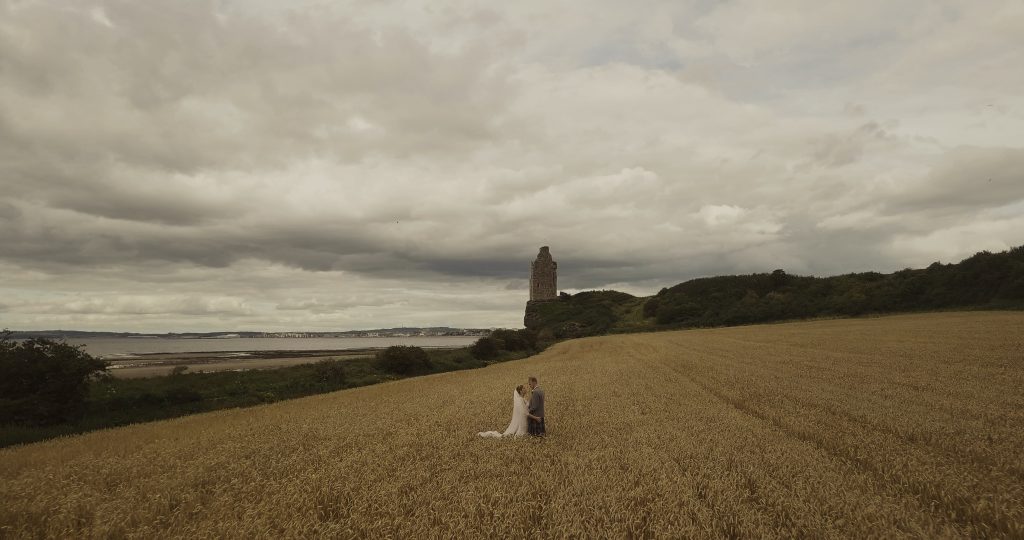 Until next time… stay awesome!