Well, where do we start? Lots to discuss in this week's post. First I need a coffee and today I am drinking a cup of Morning Mojo by Roast Realm
Lots to cover in this post so here's what to expect:
10th Anniversary
Scottish Wedding Show – October 2023
New Packages
Special Offers
Happy Birthday to Me! Well, Nine18.
Let's start with the fact that on this date, September 13th, ten years ago, my best bud Martin got married to Sarah at Broomhill Castle in Menstrie.  Not only was it an amazing wedding, and yeah, sure, possibly a few lemonades were consumed, for celebration purposes, obviously, but this was the start of what is now called Nine18 Wedding Films.
Yup, it's true, not only was I a guest at the wedding but I also roped my brother into helping me film the wedding. I let him go before the speeches as I was there until the very end.
Ten years on and a lot has changed. Peripheral Vision became PV Films became PV Wedding Films and finally (or currently) is Nine18 Wedding Films.
No cake, candles or cards today but suffice to say, the 10 year journey has taught me a lot, I've met some pretty amazing people and also got to work alongside some amazingly talented suppliers. I do love this job, so here's to the next 10 years.
Scottish Wedding Show is nearly here!
October 14th and 15th sees the Scottish Wedding Show returning to the SECCCCCCC or Scottish Event Campus for short, and Nine18 will be there. Stand J60 to be exact, so come long, check out the wedding films, talk to us, maybe even book us, why not? It's a very busy wedding show and we exhibited there back in February for the first time since 2019.  It was a great weekend, speaking to lots of people, at various stages in the planning process. We took some bookings on the day, gave out bottles of prosecco, popcorn, wax melt candles from our friends at Darcy and Bear.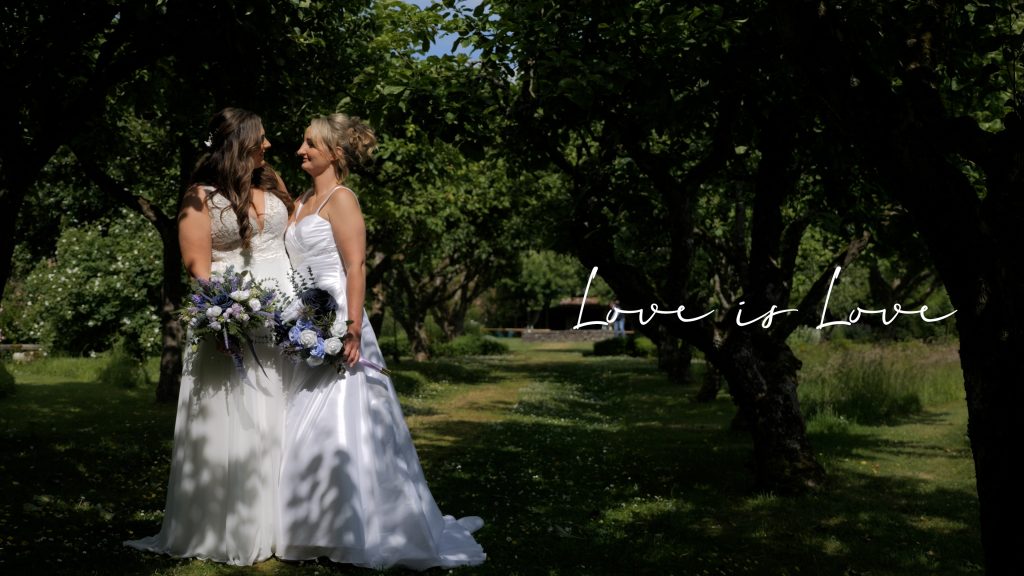 New Packages I hear you say?
Leading on nicely from the Scottish Wedding Show segment, as well as the very popular Build Your Own Package, a highly customisable package that lets you choose the coverage and extras you want and provides an instant price, launching at the Scottish Wedding Show will be 3 new packages which are completely different to anything offered before. More will be revealed in a month's time.  Stay tuned!
Love a Deal so I do
Everyone loves a deal or a cheeky wee special offer, especially at the moment when we're not long away from the Pandemic and then things got tight in the wallet area due to the cost of living crisis. Naturally, no one wants to spend money, or, better said, are more careful at spending money.
So, this is why I created the new packages. Prices will be different to the Build Your Own Package and may suit more couple's budgets, so it's more of a deal than a special offer as you still get the awesomeness of a kilted filmmaker on the day but at a price point that's more in line with what your have put in your wedding spreadsheet. The deposit for the new packages is £100 less and some of the addons and upgrades have been discounted. Whatcha waiting for?
If you can't wait, and who could blame you, then first stop is the Check Your Date page, make sure we have your date available!
The show deals and packages will run until the end of October 2023 so act fast.
So, let me leave you with the latest teaser trailer which was shot at the Lochside House Hotel in Ayrshire.
Until the next post, much love!
Lee x